MY 100-DAY NETWORK
MARKETING e-COURSE
Everything You Are Dying To Know About Marketing, Motivation, Goal-Setting, Sales, Productivity, Mindset, Success & SO MUCH MORE!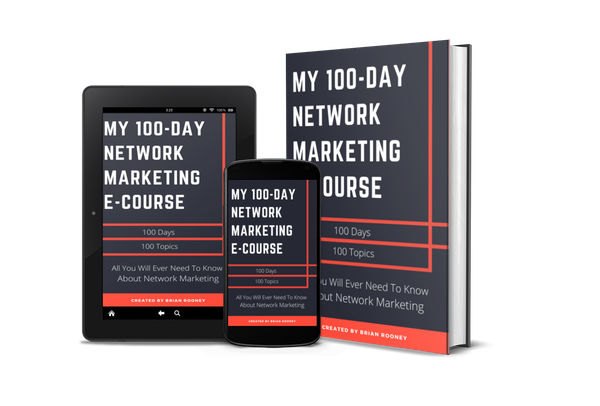 100 DAYS - 100 TOPICS
OVER 3 MONTHS OF INVALUABLE
NETWORK MARKETING CONTENT
DELIVERED STRAIGHT TO YOUR INBOX
Here is a sneak peek at the 1st 10 topics...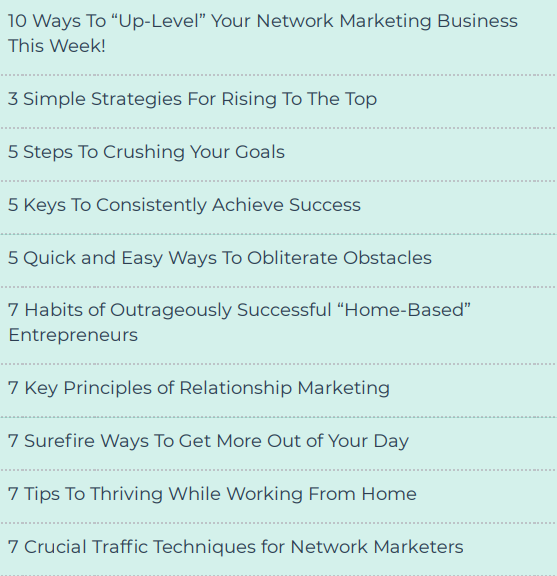 PLUS 90 MORE!!
Get ahead of your competitors, get the knowledge, inspiration, pro-tips and training that you need
to take your internet and network marketing business
to the NEXT LEVEL ...
I have been advised that the value of this content
is easily $599
BUT I AM OFFERING THIS 100-DAY
E-COURSE AT THE INSANE PRICE
OF JUST $7-99
You will only ever see this CRAZY price on this page, so take advantage of this AMAZING OFFER today!!
So, to recap, you get 100 network marketing topics, sent to your email EVERY DAY for 100 days
(one topic each day)
FOR THE CRAZY PRICE OF $599
$7-99
Click on the Stripe banner below to enable your purchase
(will show on your bank statement as 'Scorpio Marketing Group')